Ein kollaboratives Geschäftsmodell mit Konzentration auf den Erfolg der Kunden.
Die Author-it-Community aus genehmigten Wiederverkäufern, Beratern und Sprachdienstleistern steht zu Ihrer Verfügung.
Erste Schritte
Partner finden. Partner werden.
Das offene und kollaborative Geschäftsmodell von Author-it ist ganz auf den Erfolg der Kunden konzentriert. Dadurch können Author-it und unsere erfahrene Partner-Community den Wertbeitrag für unsere Kunden erhöhen, und zwar durch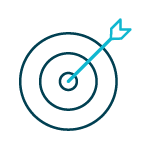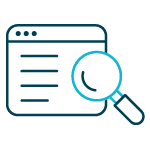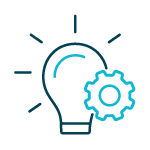 Umfassende Serviceangebote.
Autorisierte Author-it-Wiederverkäufer bieten Beratungs-, Bereitstellungs-, Schulungs- und technische Supportservices an. Diese Services helfen Kunden dabei, genau das zu finden, was sie suchen, und fortlaufenden Support zu erhalten. Autorisierte Author-it-Wiederverkäufer sind die einzigen unterstützten Anbieter von Author- gtoftwareprodukten. Die Serviceangebote können je nach Wiederverkäufer und Land variieren.
Zertifizierte Lokalisierungsanbieter für Author-it
Die folgenden Unternehmen bieten ein komplettes Angebot von Lokalisierungs- und Übersetzungsservices, die vollständig mit dem Author-it Translations Manager. Aufgrund ihrer umfangreichen Erfahrung in der Zusammenarbeit mit Author-it-Benutzern erkennen wir diese als für Author-it zertifizierte Lokalisierungsanbieter an.
Lionbridge arbeitet mit Unternehmen zusammen, um in aller Welt Barrieren zu überwinden und Brücken zu bauen. Wir helfen seit mehr als 20 Jahren Unternehmen dabei, Kunden in aller Welt zu erreichen, indem wir Marketing-, Test- und Globalisierungsservices in mehr als 300 Sprachen bereitstellen. Über unsere Plattform auf Weltniveau orchestrieren wir ein Netzwerk aus 500.000 leidenschaftlich engagierten Experten in mehr als 5.000 Städten, die gemeinsam mit Markenanbietern für kulturell bereichernde Inhalte sorgen. Der Hauptsitz von Lionbridge ist in Waltham/Massachusetts, USA. Lösungszentren befinden sich in 27.
LanguageLine Translation Solutions, ein Geschäftsbereich von LanguageLine Solutions,bietet kundenorientierte Lösungen, die weltweit agierenden Unternehmen dabei helfen, neue Märkte zu erreichen. Das Unternehmen ist auf die Lokalisierung technischer Dokumentationen, von Software, Online-Anwendungen, Multimedia-Inhalten aller Art, Schulungsmaterialien, eLearning-Lösungen sowie von geschäftlichen Systemen spezialisiert. Seit seiner Gründung 1992 wuchs Language Line Translation Solutions zu einem der größten und angesehensten Globalisierungsunternehmen der Branche heran. Mit einer Auflage von mittlerweile fast 20.000 Exemplaren gilt das preisgekrönte Buch The Guide to Translation and Localization,des Unternehmens weithin als die definitive Informationsquelle für Unternehmen, die sich mit Lokalisierung befassen möchten.