Un business model collaboratif, centré sur la réussite du client.
La communauté de revendeurs, de conseillers et de prestataires de services linguistiques agréés d'Author-it est là pour vous aider.
Bien débuter
Trouvez un partenaire. Devenez un partenaire.
Le business model collaboratif et ouvert d'Author-it est centré sur la réussite du client. Cette approche permet à Author-it et à notre communauté de partenaires compétents et expérimentés d'augmenter la valeur que nous apportons aux clients grâce aux éléments ci-dessous.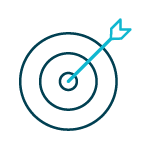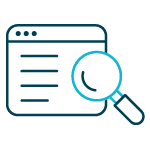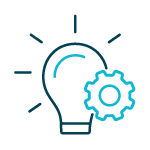 Les revendeurs agréés d'Author-it fournissent des conseils, des prestations, des formations et une assistance technique. Ces services permettent aux clients de trouver exactement ce qu'ils recherchent et de roduits logiciels d' Author-it sont les seuls recommandés concernant les roduits logiciels d'Author-it. Software products. Les offres de services peuvent différer selon les revendeurs et les pays
ournisseurs de localisation certifiés d'Author-it
Les organisations ci-dessous proposent une gamme complète de services de localisation et de traduction de pointe entièrement compatibles avec le Gestionnaire de d'Author-it.traduction Manager. Grâce à leur incroyable expertise et à leur longue expérience aux côtés des utilisateurs d'Author-it, nous les considérons comme des prestataires de localisation agréés d'Author-It.
Lionbridge s'associe à des marques pour briser les barrières et bâtir des passerelles à travers le monde entier. Depuis plus de 20 ans, nous aidons les entreprises à communiquer avec leurs clients internationaux en proposant nos services de marketing, de tests et de mondialisation dans plus de 300 langues. Grâce à notre plateforme de renommée internationale, nous orchestrons un réseau de 500 000 experts passionnés dans plus de 5 000 villes, qui s'associent à des marques afin de donner vie à des expériences culturelles riches. Le siège social de Lionbridge se trouve à Waltham, dans le Massachusetts, et l'entreprise gère des centres de solutions dans 27 pays.
LanguageLine Translation Solutions, un département de LanguageLine Solutions, propose des solutions axées sur le client afin d'aider les entreprises internationales à conquérir de nouveaux marchés. L'entreprise est spécialisée dans la localisation de documents techniques, de logiciels, de candidatures en ligne, de productions multimédias en tous genres, de ressources de formation, de solutions d'apprentissage en ligne et de systèmes d'entreprise. Depuis sa création en 1992, Language Line Translation Solutions est devenue l'une des entreprises de mondialisation les plus importantes et les plus réputées du secteur. Avec près de 20 000 exemplaires en circulation, son livre primé The Guide to Translation and Localization, fait largement autorité en matière d'informations dédiées aux entreprises s'intéressant à la localisation.